12
COUNTRIES IN WHICH OUR PRODUCTS ARE SOLD
800
KM OF EXTRUDED FINNED TUBES PRODUCED EACH YEAR
1
PLANTS LOCATED IN QUEBEC
4
PRODUCT RANGES TO SUIT YOUR NEEDS
THERMOFIN - AT YOUR SERVICE FOR OVER 20 YEARS !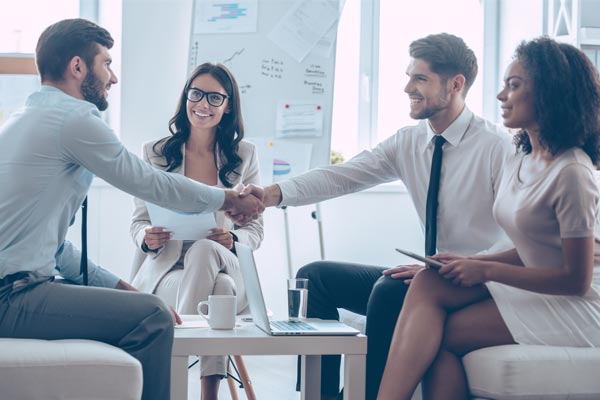 Since 1993, Thermofin has designed, manufactured and marketed a large range of high quality heat transfer products. Over the years, Thermofin has become one of North America's leading manufacturer of extruded aluminum finned tubes. Thermofin's extended surface finned tubes are routinely integrated in many reputable OEM's equipment as well as being a central part of Thermofin's own line of quality heat exchangers. Moreover, during the past decade, most of the major North American Heat Exchanger manufacturers have bought our POWERFIN extruded finned tubes. Custom made tube finning machines were developed and constructed by Thermofin, allowing for a thorough understanding of the aluminium extruded tube finning process, providing Thermofin with an unmatched manufacturing flexibility.
Building on its excellent expertise in heat transfer and its strategic position, Thermofin has also developed numerous lines of heat exchanger products that meet the requirements of the highest international quality standards. Its engineering, research and development department can count on many highly qualified specialists: PhDs in heat transfer and materials, mechanical and heat transfer Engineers, ASME Code specialists, etc.
Most Thermofin heat exchangers have been conceived for the industrial sector. Due to the great variety and complexity of industrial processes, heat exchangers serving industrial clients must not only be custom made but must also respect stringent technical and quality standards. Accordingly, Thermofin's straight arrow attitude and purpose has enabled it to become a reference for heat transfer expertise and heat exchanger solutions. Many Thermofin heat exchangers have found their place in key industrial sectors such as energy, petrochemicals and pulp & papers, markets for which quality and reliability of equipments are essential.
OUR CORE VALUES
These values have been at the heart of our company since its foundation. They define who we are and guide our daily actions. They form the common basis for all our employees: they represent our corporate culture.

HEAT EXCHANGERS CREATORS
WE ARE EFFICIENCY-DRIVEN
MORE THAN JUST A MANUFACTURER !
Thermofin's factories are conveniently situated near major highways in the municipalities of Candiac, Sainte-Catherine and Lévis, all located in Quebec province. They are easily accessible from the Pierre Elliott Trudeau International Airport, the Montreal Port and major railways. With 80 000 square feet (7 500 m2) of covered surface, Thermofin's three manufacturing plants can together produce more than 650 miles (1000 km) of extruded fin tubes per year, making Thermofin one of the major fin tube producer in North America.
Headquarters, Candiac
Located on the South Shore of Montreal, at 47 Marie-Victorin Boulevard, Candiac, this is where we design all our solutions and manufacture most of our products. With its 2 overhead cranes with 20 Tonnes capacity and 40 feet of clearance under the hooks, Thermofin can manipulate, manufacture and repair all sizes of heat exchangers. The plant also possesses a heat transfer testing bench to validate thermal performance and a rinsing station, meeting the prescriptions of ISO 4406 for oil exchangers, to guarantee the highest levels of cleanliness for its T-REX transformer oil coolers.
For all inquiries
Call us :
+1 450-444-4405
WE ARE
EFFICIENCY-DRIVEN
HEAT EXCHANGER CREATORS